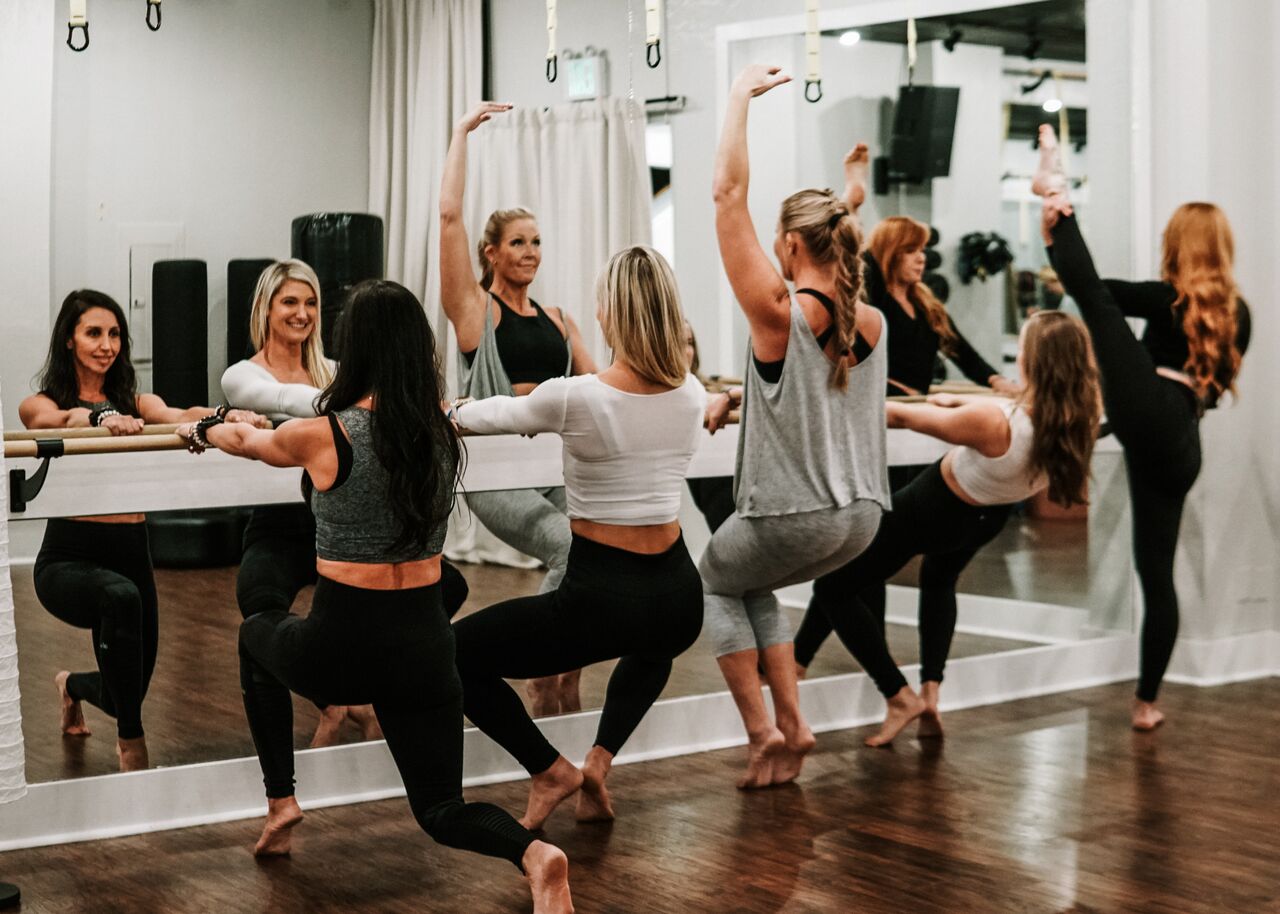 CLASS DESCRIPTIONS
To schedule a class:
Please book via MINDBODY or use the Super Studios 253 app.
Barre
Barre is a fusion of Pilates, Ballet, Cardio Sculpting moves, and Yoga so you can get that svelte hot bod. A unique fun, high energy group fitness experience for you to firm, tighten, and tone your whole body without adding bulk while burning mega calories. You're booty will thank you.
Body Pump
Les Mills BODYPUMP™ is THE REP EFFECT™, a breakthrough in fitness training focusing on high repetition movements with low weight loads. This 60-minute addictive workout challenges all of your major muscle groups by using the best weight-room exercises such as squats, presses, lifts and curls.
Medium impact, low to medium weight, high repetitions, strength conditioning. Challenges all the major muscle groups with a mixture of squats, presses, lifts and curls.
H.I.I.T. "high intensity interval training"
High Intensity Interval Training is a total body, heart pumping, aerobic and strength conditioning workout. This interval-based class combines full-body strength training with high intensity cardio bursts designed to tone your body, improve your endurance and clear your mind. You are in complete control of the intensity. The moves and equipment are varied to change it up as your body NEES TO MOVE IN ALL WAYS. We promise you will have FUN!
Kickboxing
This high intensity cardio kickboxing class will incorporate boxing moves with the weighted boxing bag. Amp it up and shred your body! If you are looking to get your core strong along with the rest of your body than this is the class for you! You will leave feeling like you just had 10 shots of espresso! Come punch and kick your way to a revamped body and major boost in self-confidence to attack your life. We have gloves you may borrow, but we suggest bringing your own if you enjoy coming regularly.
Power Plus
Rowing and functional strength. Give your body the cardio and strength kick in the rear it needs! Give us 60 minutes and you will walk out ready to take on the world. Functional strength moves with intense, low impact cardio intervals on our water rowers. The moves vary so there is time to get bored. This class will give you the biggest bang for your "buck".

Run Super
Run Super is the running program offered as an add on to our Studio or a stand alone program. Run Super is an injury prevention based program with focus on form and strength. The coaching staff consists of experienced and knowledgeable running junkies who will give you more information and encouragement than think you need. Run Super is a straight up positive and welcoming group that has been tearing it up in Tacoma for years. Whether you are looking to start, re-vamp or specifically train for a distance event, we can support you. We meet Wednesdays at 6pm and Saturdays at 7am. Join us and not only reach, but surpass your goals. Reach out specifically to Sabrina for more information and for where Run Super meets (sometimes there are field trips).